ha valami kúl, akkor az egy szakadt Volkswagen Polo utasterében is kúl
remek példa erre a Porkka Playboys csapata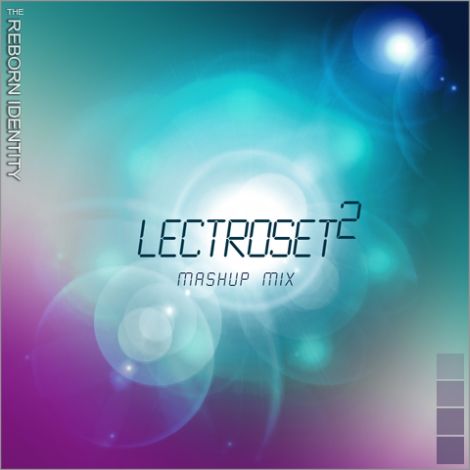 The Reborn Identity - Lectroset 2 [letöltés]
1. Paper Bird (Groove Armada vs Annie Lennox)
2. A.L.O.N.E. (Yeasayer vs Monarchy vs Royksopp)
3. Fearless (Frankmusik vs Bryan Ferry)
4. Demonic Journey (Fenech-Soler vs Mark Brown & Sarah Cracknell)
5. Slick Empire (Chew Lips vs Empire of the Sun)
6. Flaming Arrows (Johnny Cash vs I Am Arrows)
7. When the Dealing's Done (Kenny Rogers vs Kelis)
8. Starfighter (Foo Fighters vs Danger Mouse & Sparklehorse)
9. Weekend Support (Deadmau5 vs Vampire Weekend)
10. Pressure Hurts (Queen & David Bowie vs Hurts vs Muse)
11. Somebody to Ride (Mark Ronson & Boy George vs Jamiroquai)
12. Famous Son (Kansas vs Diagram of the Heart)
13. Hyperlux (Bjork vs Clint Mansell vs Carbon Based Lifeforms vs Marvin Gaye)
14. Take Me Like a Virgin (Cut Copy vs Madonna)
15. Hungover (Rihanna vs Diana Ross vs Snoop Dogg)
a Lectroset 2 Reborn Identity vadiúj mashup mixe
számonként és egyben is vihető az oldaláról
itt egy kattintásserkentő ízelítő szám
The Reborn Identity - Pressure Hurts [mp3]
Queen & David Bowie - Under Pressure
Hurts - Wonderful Life (Arthur Baker Remix)
Muse - Plug-in Baby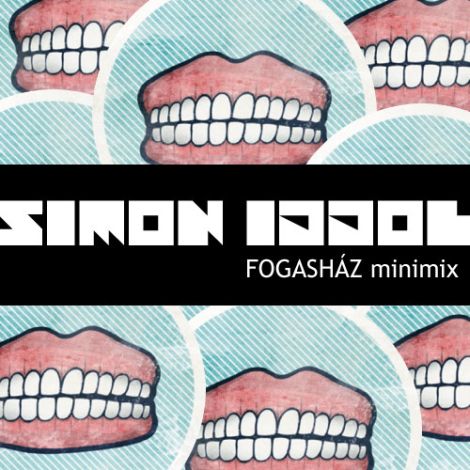 Simon Iddol - Fogasház minimix [letöltés]
01 The Beatles - Come Together (A.Skillz remix)
02 Jay-Z - 99 Problems (The Prodigy remix)
03 DJ Moule - Rock Your Poison (Queen VS The Prodigy)
04 DJ Zebra - Are You Going To Be My MF (Prince VS Jet)
05 FAROFF - Walrus Of Choice (The Beatles VS Fatboy Slim)
ez egy kis zajos, húzós, tört ütemes meglepi a pénteki buli előtt
igen, nem a  tőlem megszokott nudiscoelectro sound
ha most pénteken is olyan lesz a buli
mint amikor először voltunk Pozsival a Fogasházban
akkor kő kövön nem marad ;)
találkozzunk holnapután a Fogasházban!!!
PARTY INFÓ
dátum: November 26, PÉNTEK 22:00-04:00
helyszín: Fogasház, Budapest
DJk: DJ Pozsi & Simon Iddol
belépő: INGYENES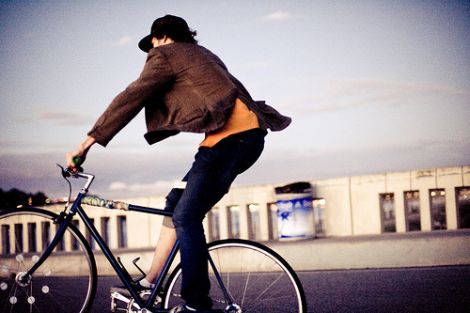 g4gorilla - we will pressure you [mp3]
Queen - We Will Rock You
ZZ Top - Got Me Under Pressure
klasszikus ROCK mashup a legjavából
[photo by Alex Thompson]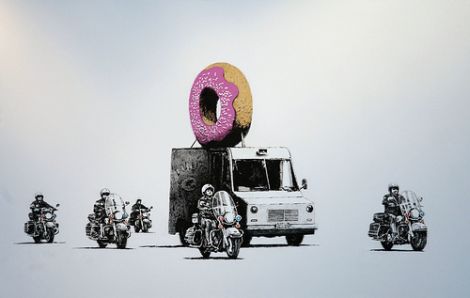 Amoraboy - I can't stand crazy love [mp3]
Police - Can't stand losing you
Queen - Crazy little thing called love
Amoraboy ezzel a mashuppal lepte meg magát a szülinapjára
és persze a világot is
[illusztráció: Bansky]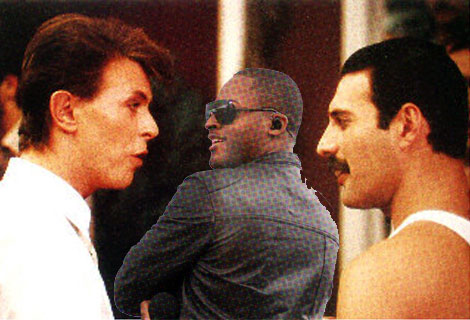 DJ Tripp - Dynamite Pressure [mp3]
Taio Cruz VS Queen & David Bowie
bármit is csinálasz az Ice Ice... rész mindig benne van a füledben ugye?
de ebben az esetben ez most nem rossz dolog ;)
Lasso the Moon - Apologise you killer queen [mp3]
Hall & Oates - Can't go for that
Queen - Killer Queen
One Republic - Apologize
Pet Shop Boys - Did you see me coming
Billy Joel - shes always a woman
Lasso the Moon új mashuppal jelentkezett
ideje volt már egy ilyen szuper mixnek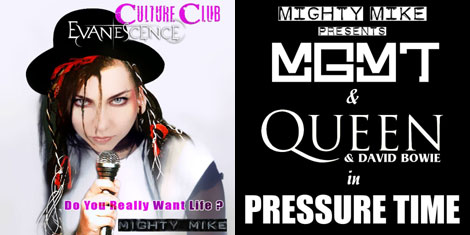 Mighty Mike - Do you really want life ? [mp3]
Evanescence - Bring me to life
Culture Club - Do you really want to hurt me ?
Mighty Mike - Pressure time [mp3]
Queen & David Bowie - Under pressure
MGMT - Time to pretend
Mighty Mike ezzel a duplacsavarral kezdi az évet
sosem hittem volna, hogy Evanescence mashupot fogok posztolni :)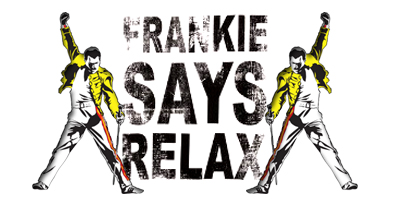 Dunproofin' - Freddie Goes To Hollywood [mp3]
Queen - Another One Bites The Dust
Frankie Goes To Hollywood - Relax
újabb INSTANT KLASSZIKKK Dun' mashup