Amoraboy – Just like a heaven redemption song [mp3]
Bob Marley – Redemption song
The Cure – Just like heaven
mennyei párosítás!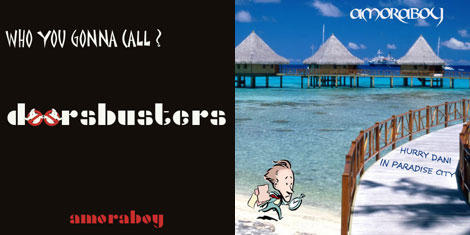 Amoraboy – Doorsbusters [mp3]
The Doors – Soul kitchen
Ray Parker Jr – Ghostbusters
Amoraboy – Hurry Dani in paradise city [mp3]
Red Hot Chili Peppers – Dani California
Noir Desir – L'homme pressé
Noir Desir – Tostaky
Guns n'roses – Paradise City

két pörgős trekk Amoraboytól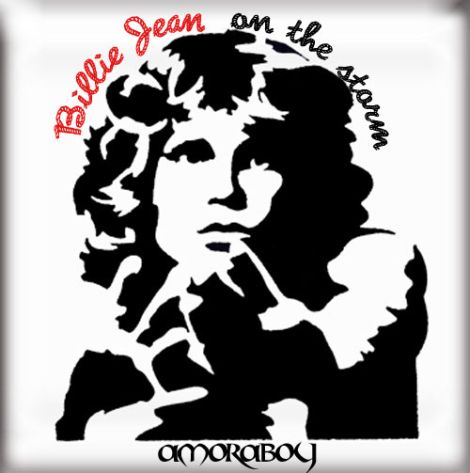 Amoraboy – Billie Jean on the storm [mp3]
Michael Jackson – Billie Jean
The Doors – Riders on the storm
+ sample drums break : Daft Punk – Da Funk
a két legtöbbet felhasznált mashup alapanyag
végre találkozott
Amoraboy - 17th Degree again [mp3]
Eurythmics - 17 again
Morningwood - Nth Degree
azért a novemberi tizenhét fok elég szupi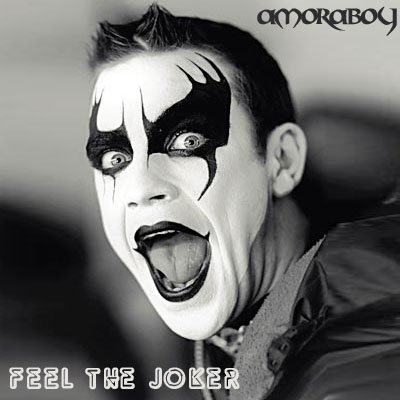 Amoraboy - Feel the Joker [mp3]
Steve Miller Band - The Joker
Robbie Williams - Feel
kiderült hogy Robbie Williams maga Joker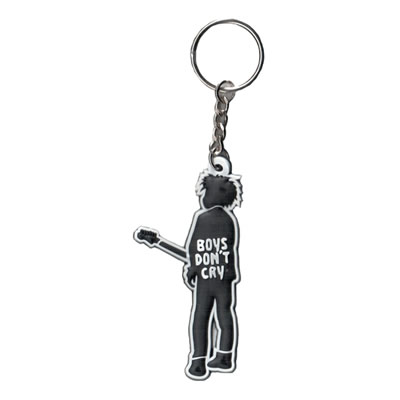 Amoraboy – All boys don't cry now [mp3]
Free – All right now
The Cure – Boys don't cry
a fiúk már nem sírnak mert minden rendben van
[fotó via Dragons & Gifts]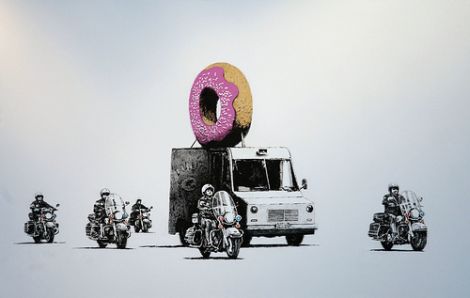 Amoraboy - I can't stand crazy love [mp3]
Police - Can't stand losing you
Queen - Crazy little thing called love
Amoraboy ezzel a mashuppal lepte meg magát a szülinapjára
és persze a világot is
[illusztráció: Bansky]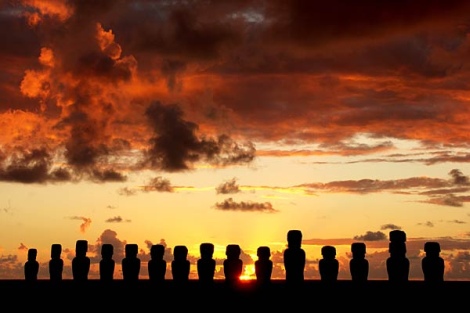 Amoraboy - Beg it again [mp3]
The Temptations - Ain't too proud to beg
Jestofunk - Say it again
F.U.N.K.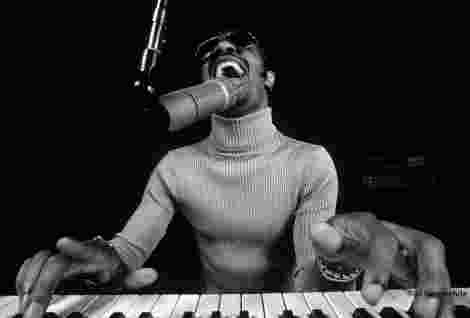 Amoraboy - My baby just cares for your love [mp3]
Stevie Wonder - For your love
Nina Simone - My baby just cares for me
ezek ketten egy mashupban?
KLASSZIK!